26 total views
President talks about weathering economic challenges and how they plan to develop 'new muscle'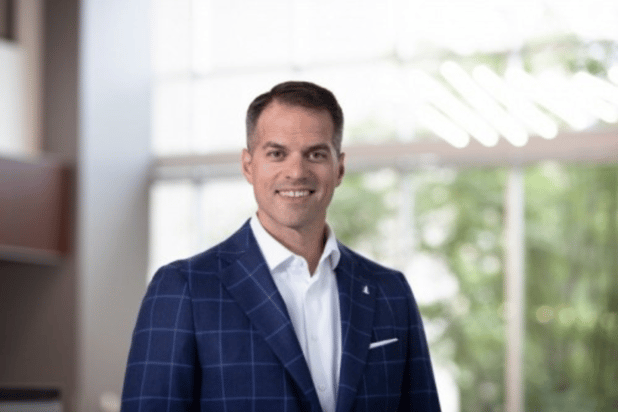 For nearly 100 years, Nationwide has firmly established itself as one of the country's foremost property and casualty (P&C) insurers.
But it's now breaking the mold of what it has been known for. By rapidly growing its corporate solutions arm in the past few years, Nationwide can now bill itself as a full-spectrum financial services provider.
Its diverse financial services business was a significant driver of Nationwide's performance in 2022, helping the company buffer inflation and other economic headwinds. The Columbus-based firm reported a record $57 billion in sales last year. Its net operating income was $1.4 billion.
JJ Perez (pictured), president of financial corporate solutions at Nationwide, credits the tremendous growth of his team to years of forward-looking and planning.
"Nationwide's financial services business took off in 1997 or 1998, when we took that component of our business public. At that point, our P&C business was much bigger than the financial services business," he told Insurance Business.
"Fast forward, and now the financial services business is bigger than our property and casualty business."
Economic uncertainty an 'opportunity'
Companies are facing significant economic uncertainty today. Inflation and interest rates have risen to their highest over the past year.
But Nationwide is confident that its range of corporate financial services solutions can help leaders position their organizations better against volatility.
"Our belief is that Nationwide is better positioned to partner with [organizations] and help them manage that uncertainty," Perez said. "When different businesses are dealing with a lot of the volatility, for example, are they interested in deferred compensation for key executives?
"I do think every business takes retaining key talent within their team very seriously. We're helping clients understand that though there are issues on a day-to-day basis, those can be exacerbated if you lose key talent."
"There are both headwinds and opportunities to continue serving clients and help take some of the volatility off their list of concerns, to let them focus on growing their business," Perez said.
The genesis of Nationwide financial corporate solutions
What would it look like today if Nationwide remained a pure property and casualty player?
This was the reflection, according to Perez, that spurred Nationwide to develop smaller segments outside of its core life insurance P&C offerings all those years ago. Prior to his current role, Perez was a vice president in finance at Nationwide.
"We had a couple of units that were in other core businesses, such as corporate owned life insurance, which was started in 1997," he said. "Our specialty insurance business, which is includes accident and health benefits, had been moved around a few times, but they've always been sitting next to some other core businesses."
These were smaller segments that needed more oxygen, but Nationwide also had newer businesses that they wanted to get off the ground, such as securities-backed lending (which launched 2019) and pension risk transfer (launched in 2020).
Since it was formally established in 2019, corporate solutions has become the fastest growing business segment in the Nationwide enterprise, surpassing annual goals to deliver 133% growth in 2022.
The portfolio composed of four businesses that serve small, medium, and large organizations, as well as top brokers and intermediaries in those markets:
Business solutions (NBSG)
Securities-backed lending
Specialty insurance
Pension risk transfer
"We want to use the core competencies of Nationwide to help serve our customers in more capacities," Perez said. "That's how we think about the portfolio and what could be next."
How does Nationwide corporate solutions plan to grow?
Perez has highlighted a dual path of growth for the corporate solutions team.
"We're continuing to expand our capabilities and our solutions to serve more customers within each business," he said. "But we're also thinking about what could be next. We've developed a team, and within a large, diversified financial services company, it's always fun to develop a new muscle."
Branching out means the team needs to scan the current environment and look more closely at companies from a "venture and innovation perspective."
Perez said they are looking at "adjacent markets" for spaces that corporate solutions can confidently enter and see a "nine of 10 success rate."
"I won't say what exactly is next, but some of the things that we've looked at are the most interesting to me. They're the ones where competitors are doing things that we don't currently do," he added.
What are your thoughts on the growth of Nationwide's corporate solutions portfolio? Let us know in the comments.
Keep up with the latest news and events
Join our mailing list, it's free!
News
What is the highest workers comp settlement in the US? | Insurance Business America Guides What is the highest…