30 total views
Chief financial officer offers insights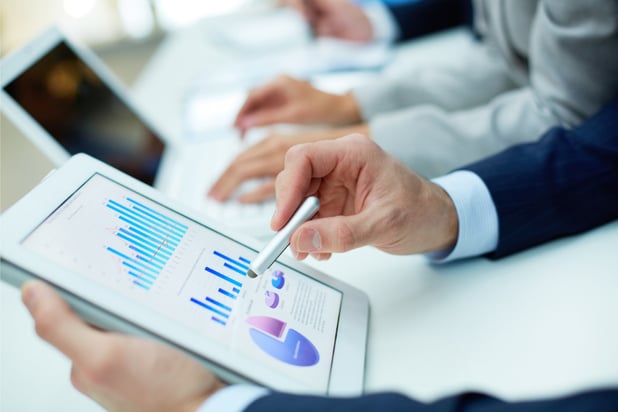 AXA has reported its activity indicators for the first three months of 2023.
In terms of gross written premium and other revenues in the period, here's how AXA's divisions stacked up:
| Source | Q1 2023 | Q1 2022 |
| --- | --- | --- |
| Property & casualty | €18.6 billion | €17.6 billion |
| Life & health | €12.8 billion | €13.1 billion |
| Asset management | €0.4 billion | €0.4 billion |
| Group | €31.8 billion | €31.2 billion |
Lifting the lid on the numbers, AXA noted: "Total gross written premiums and other revenues were up 1%, driven by (i) property & casualty (+6%), with growth in commercial lines (+7%) from continued favourable price effects as well as higher volumes notably across AXA XL and Europe, and in personal lines (+4%), driven by favourable price effects, partly offset by nat cat (natural catastrophe) exposure reduction at AXA XL reinsurance (-2%).
"This was partly offset by (ii) life & health (-4%), with life down 4% from lower premiums in savings (-9%) mainly in Italy and France reflecting challenging market conditions, partly offset by growth in protection (+2%), and health down 5% following the non-renewal of two large legacy international group contracts, and (iii) asset management (-4%) from lower management fees, reflecting a lower average asset base due to unfavourable market conditions."
Meanwhile, chief financial officer Alban de Mailly Nesle described AXA as having performed well in the quarter.
The CFO said: "We delivered robust growth in technical lines, and our balance sheet remains very strong with a 217% Solvency II ratio. Our activity indicators are again of excellent quality. We recorded strong premium growth in P&C insurance, up 6% and in protection insurance up 2%.
"We also continue to deliberately right-size some specific businesses, including in property catastrophe reinsurance, in traditional G/A savings, and across some group health international contracts. This should be largely completed by year-end."
According to the finance chief, AXA's fundamentals are strong across all its businesses.
"Pricing momentum remains favourable in P&C and health, and our life performance is resilient reflecting the dynamism of our proprietary distribution networks," he added.
What do you think about AXA's earnings in the first quarter? Share your thoughts in the comments below.
Keep up with the latest news and events
Join our mailing list, it's free!
News
What is the highest workers comp settlement in the US? | Insurance Business America Guides What is the highest…