140 total views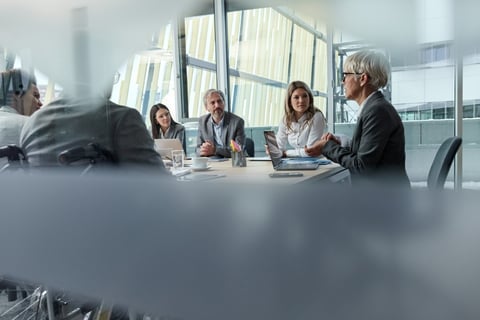 Argo Group International Holdings, which is currently being challenged by activist investor Capital Returns Master, has gained support from its biggest shareholder and from proxy advisory firms ahead of the insurer's board election.
"Leading independent proxy advisory firms, Institutional Shareholder Services (ISS) and Glass Lewis & Co, have recommended that shareholders vote 'FOR' all seven of Argo's highly qualified director nominees at the company's upcoming annual meeting of shareholders to be held on December 15, 2022," stated Argo.
"In addition, Voce Capital Management LLC, the owner of approximately 9.5% of the company's common shares, has informed the company that it has voted all of its shares on the BLUE proxy card in support of the seven Argo nominees at the company's upcoming 2022 annual meeting."
Referring to Capital Returns – which has two nominees of its own – ISS said "the dissident has not made a compelling case for change," adding that there is no reason to believe that Argo's ongoing strategic review is not being conducted to advance shareholders' best interests.
Meanwhile Glass Lewis pointed out: "Shareholders should note that Capital Returns has not offered alternative suggestions to improve the business beyond pursuing a sale of the whole company.
"Given that the board is already considering a sale and has solicited a large range of potential counterparties as part of the strategic review, we do not believe the dissident nominees would be clearly additive to the strategic review process or likely to improve the outcome for all shareholders, if appointed to the board."
Argo's board nominees are Bernard Bailey, Thomas Bradley, Dymphna Lehane, Samuel Liss, Carol McFate, J. Daniel Plants, and Al-Noor Ramji.
Commenting, Argo declared: "We are pleased that ISS and Glass Lewis support the election of all seven of Argo's director nominees. Both of these recommendations further validate our belief that Argo's seven highly qualified nominees with relevant expertise and proven track records continue to move with speed to best position the company."
News
But if you want to use rewards for travel, you'll get the maximum value from the AmEx Gold. You'll…