43 total views
We all love a good deal, don't we? This is especially true when traveling, as costs can add up quickly. Searching for savings can feel overwhelming, but it doesn't have to be.
Plenty of websites sell discounted vacations, including Travelzoo. With offerings ranging from all-inclusive vacation packages to cheap flights, you shouldn't overlook this travel company if you're looking for a deal.
Let's look at how Travelzoo works, what kind of trips you can book and other options to explore when looking for travel deals.
Travelzoo is a website that offers a variety of travel options at discounted rates. These can be hotels, admission tickets, vacation packages and more. Depending on the item you're purchasing, you may receive a voucher you'll need to redeem or be directed elsewhere to complete your purchase. The website's purpose is to offer cheaper rates for travel and entertainment in one spot.
But does it do what it promises? It certainly can, though with all travel purchases, you'll always want to double-check pricing to ensure you're getting the best deal.
What kind of trips should you book with Travelzoo?
Websites like Travelzoo can help you find great deals, but it often offers the best deals on specific trips, like lodging in far-flung locations or all-inclusive vacation packages.
Bucket-list destinations
Let's say you're looking to book a stay in the Maldives, one of the quintessential bucket-list vacations. The South Palm Resort Maldives is a high-end resort located on a private island, offering plenty of opportunities for relaxation or adventure.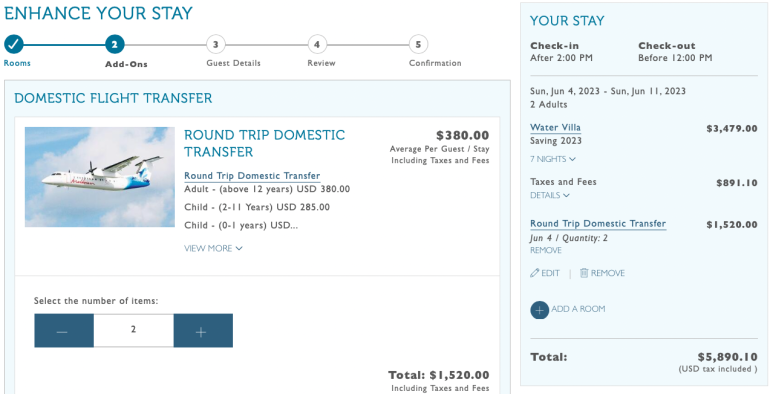 A seven-night stay in a water villa in June 2023 costs $3,479 when booked directly through the hotel. This price includes breakfast but no other meals. You'll also need to pay for a round-trip transfer to the resort, which adds an extra $1,520. The total cost for the room and domestic transfer comes to $5,890.
Now, here's that same resort when booked through Travelzoo: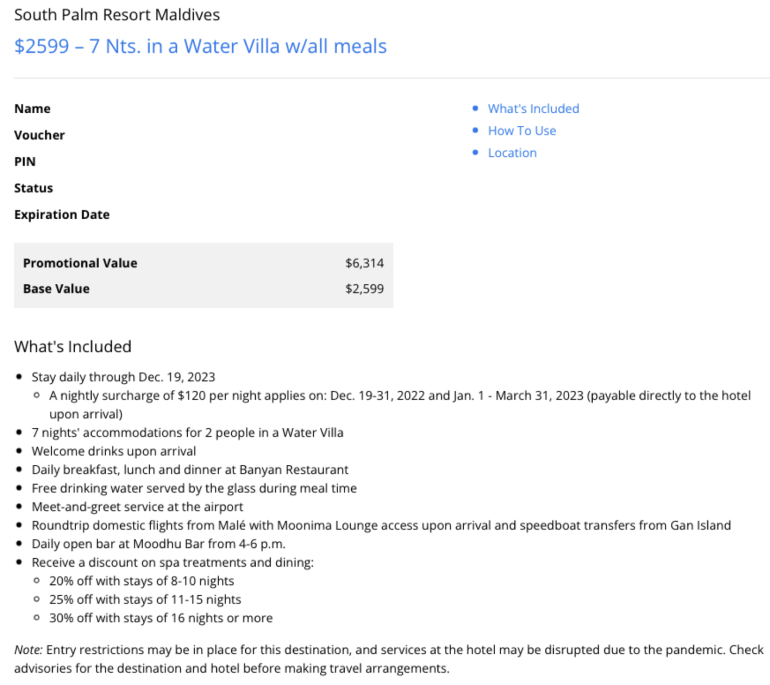 The price for seven nights in an overwater villa and domestic transfers is only $2,599 — nearly 60% less than you'd pay when booking through the hotel directly.
Even better, the Travelzoo voucher includes all meals — not just breakfast — and an open bar from 4 p.m.-6 p.m. each day. Food and beverages in the Maldives aren't cheap, so you can expect to add on a significant chunk of change for meals during your stay if they're not included.
There are plenty of deals like this on Travelzoo, with worldwide destinations. They're constantly updating, and some popular deals can sell out quickly, so you'll want to keep an eye on the site if you have somewhere specific in mind.
🤓Nerdy Tip
If you choose to purchase a Travelzoo voucher, use a credit card that'll give you elevated earnings on travel purchases, like the Chase Sapphire Reserve®, which earns 3x points when spent on travel.
Discounted vacations
Travelzoo also offers the ability to book entire vacations, including airfare. Some of these can represent outstanding deals, especially when you compare them to the cost of paying for hotels, flights and meals separately.
Here's an example of an all-inclusive vacation to Cancun that'll run you $399 per person. It includes flights, food, drinks and a four-night stay at a boutique resort: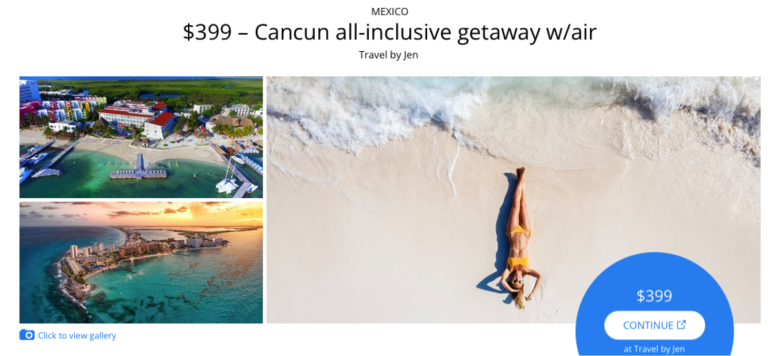 Enjoying a couples' vacation for under $1,000 out-of-pocket is pretty compelling, but you'll also find options for far-flung destinations such as Greece, India and Kenya.
Alternatives to Travelzoo
If you scroll around Travelzoo and nothing piques your interest, you may consider alternative vacation options.
Luxury Escapes
Luxury Escapes acts much like Travelzoo in that it offers discounted vacations. However, this Australian company tends to focus more on high-end properties, which bodes well if you're looking for these types of holidays.
Sticking with the Maldives trip above, here's an example pulled straight from Luxury Escapes' website: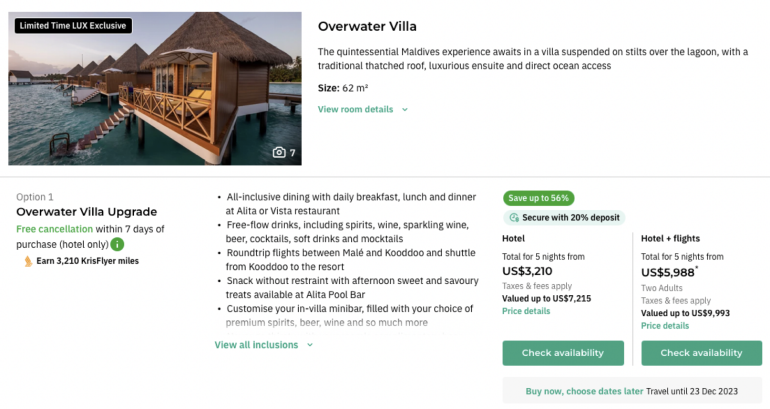 In this case, you'll be paying $3,210 for an all-inclusive five-night stay in an overwater villa, including transfers. While not as cheap as the Travelzoo offer, this voucher comes with free unlimited alcohol, afternoon snacks, and meals.
🤓Nerdy Tip
Purchases at Luxury Escapes are eligible for cash back from shopping portals such as Rakuten.
Using points on Travelzoo
Travelzoo doesn't have a loyalty program like most airlines and hotels. Still, particular credit cards may be able to give you statement credit or let you redeem points against your Travelzoo purchase. Some examples include:
If you're looking to purchase a Travelzoo vacation
There's no denying that Travelzoo can save you money on your travels. The site offers a variety of options for those looking to get out of town, and it excels at discounted vacations to bucket-list destinations.
Because availability constantly changes, you'll want to check often to see which deals are available. Otherwise, consider alternatives such as the website Luxury Escapes or redeem your points and miles to make your vacation dreams a reality.
How to maximize your rewards
News
Online marketing, a subgroup of digital marketing, uses the internet to promote a business and its products or services.…