28 total views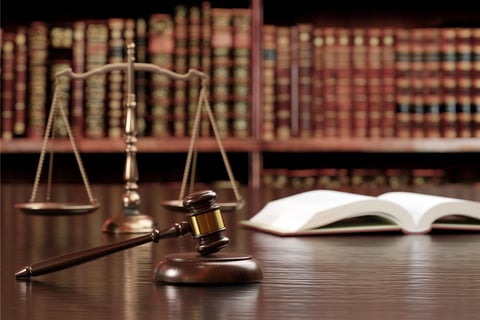 Allianz SE has confirmed that its indirect subsidiary, Allianz Global Investors US LLC (AGI US), will plead guilty to criminal securities fraud and pay $5.8 billion after misrepresenting the risk posed by a group of its hedge funds that were rocked by pandemic market conditions.
In a statement, Allianz SE said AGI US had entered settlements with the US Department of Justice (DOJ) and the US Securities and Exchange Commission (SEC or commission) regarding the Structured Alpha Funds issue after the commission established that it violated relevant US securities laws. A Bloomberg report revealed that the total payout, including a $1 billion fine to the SEC, is covered by provisions the company has already taken.
Manhattan US attorney Damian Williams confirmed through Bloomberg that Gregoire Tournant, former chief investment officer and co-lead portfolio manager of the Structured Alpha Funds, was taken into custody on Tuesday and charged separately for his role in the alleged scheme to defraud investors. Specifically, prosecutors said Tournant and two portfolio managers overstated the level of independent oversight AGI US was providing, misrepresented hedging and other risk mitigation strategies, and altered documents to hide the riskiness of the funds.
"As a result of this scheme to defraud, investors' funds were exposed to higher risk than promised, and investors were deprived of information about the true risks to which their investments were exposed," according to Tournant's indictment, as reported by Bloomberg.
Meanwhile, Allianz claimed that the DOJ's statement of facts showed that AGI US's criminal conduct regarding Structured Alpha Funds was limited to a handful of individuals in its Structured Products Group, no longer employed by the company. Moreover, the DOJ's investigation did not find any knowledge of, or participation in the misconduct at Allianz SE or any Allianz Group entity.
Allianz expects the guilty plea to disqualify AGI US from advising US-registered mutual funds and certain types of pension fund after a temporary relief period. It also expects the SEC to issue waivers to ensure that AGI US's resolution with the DOJ does not impact PIMCO and Allianz Life's business.
News
Online marketing, a subgroup of digital marketing, uses the internet to promote a business and its products or services.…